BACK TO RESULTS
Firestone FS400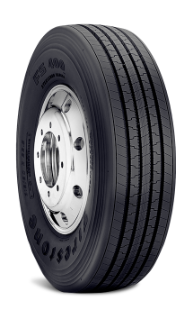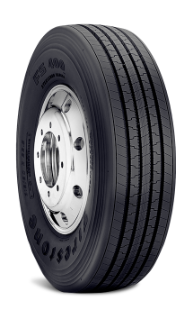 The Firestone FS400 is a heavy-load, all-position tire perfect for special services, like buses. Learn more here.
Find a Store →
Inflation Pressure (PSI) 130
•

Built for heavy loads in on-highway and inter-city bus service

•

Deep tread, flow-through grooves and cross-rib siping provide long life and high traction in all weather conditions

•

Shoulder wear protector ribs combat initiation and spread of irregular wear

•

Stone-rejector platforms help prevent the retention of casing-damaging stones for enhanced retreadability
Inflation Pressure (PSI) 130
---
Complimentary Tire Assessment
Let our TIA-trained technicians help you stay on the road and out of the repair bay.
Learn More
---