GCR 24/7 Emergency Roadside Service & Mobile Tire Repair
A long haul is not the time for a tire blowout. When a truck in your commercial fleet needs mobile flat tire repair or replacement, call 1-800-541-TIRE (8473) for GCR Tires & Service. GCR offers round-the-clock commercial truck roadside assistance and tire sales. Any time, any day, any condition, GCR is the answer to your commercial mobile tire repair and replacement needs.
What Is GCR Emergency Roadside Assistance?
Emergency Roadside Service, or ERS, is a mobile tire repair service for GCR commercial customers. It provides reliable 24-hour mobile commercial tire repair or replacement by a knowledgeable GCR technician for class 3-8 vehicles. Our mission is to get you back up and running as soon as possible because we know downtime means lost dollars.
How Does GCR Mobile Flat Tire Repair Work?
In the event of a tire blowout or damage, call our 24-hour emergency roadside assistance number and we'll send a GCR technician to you. The technician will inspect the damage and whether they can repair the tire safely. If it cannot be repaired, your technician will help you find and mount the tire replacement truck tire.
Can I Get Mobile Tire Repair Service Near Me?
GCR has over 500 service trucks covering Colorado, Utah, California and the entire Pacific Northwest. We are ready and waiting to take our nationwide know-how cross-country to service your mobile truck tire repair needs. Use our Location Finder to reveal the GCR Shop nearest you, or leverage the Plan a Route tool to find GCR Tires & Service along your trip before you hit the road.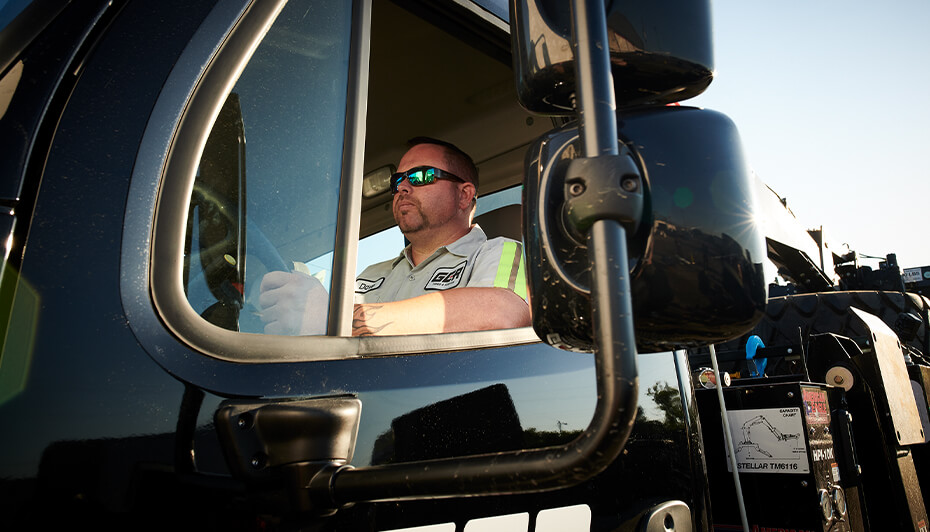 Can GCR Repair or Replace Multiple Tires?
Yes, GCR will work to repair as many tires as you need when your technician arrives on your service call. After inspection, if we determine we can't repair the tire(s) safely, we will offer tire replacement from our family of Bridgestone brands. A GCR technician will provide the right tire and mount if on your truck or trailer so you can be on your way.
What Else Can GCR Technicians Do?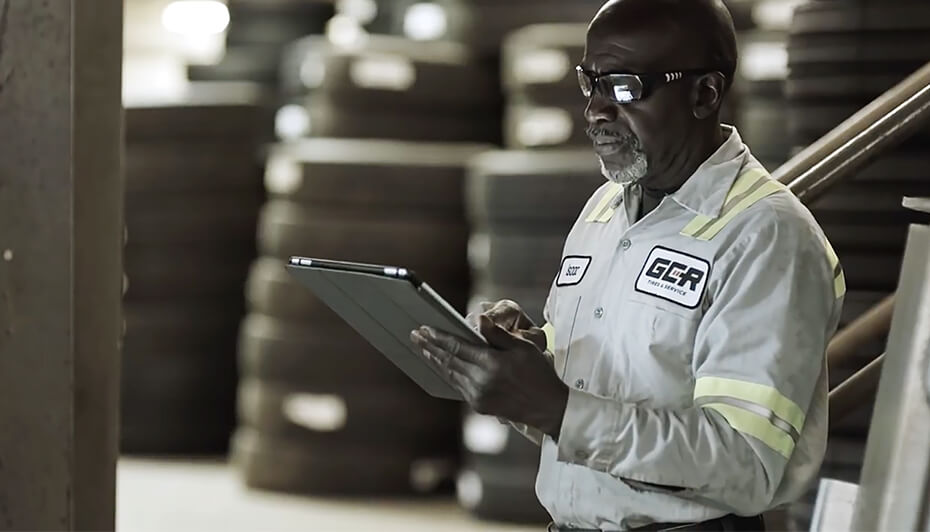 In addition to 24-hour mobile tire repair, GCR tire technicians provide a full range of tire services in our shops. Contact GCR to learn more more about our full suite of fleet and trucking services to keep your truck tires running reliably for longer. The GCR Commercial tire program includes air pressure management, tire reconditioning, mounting/dismounting, balances, retreading options and more.
GCR Tires & Service Review From Real Customers